01-02-2019, 03:40 PM
Microcat Ford
North America
[07.2018]
Spare Parts Catalog for FORD USA Market
(Passenger Cars, Light Trucks)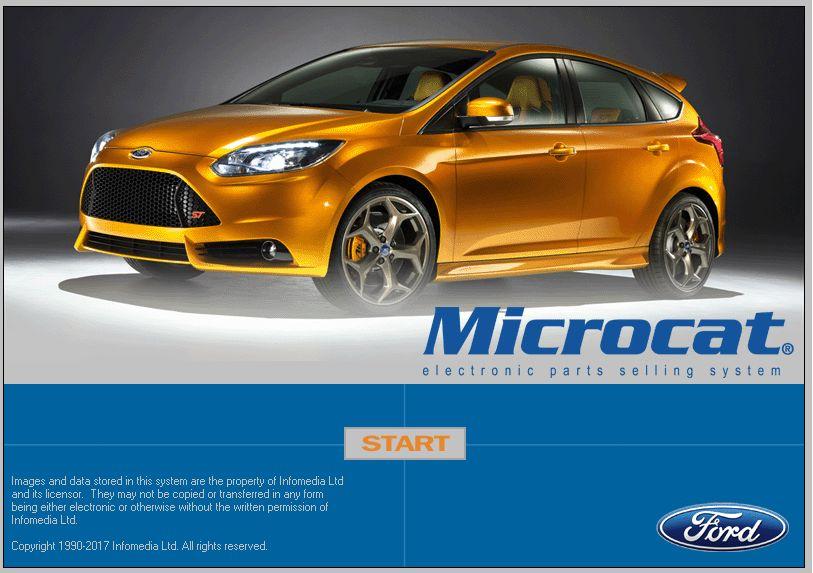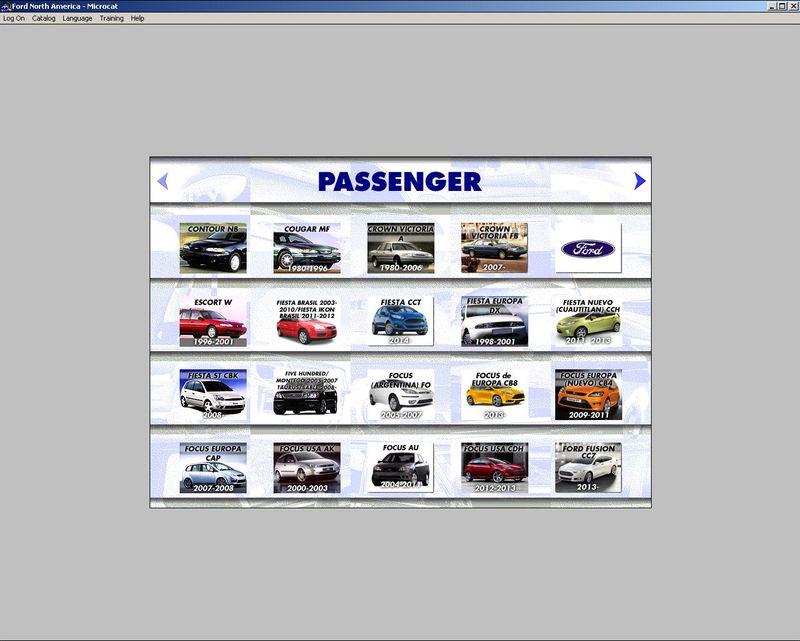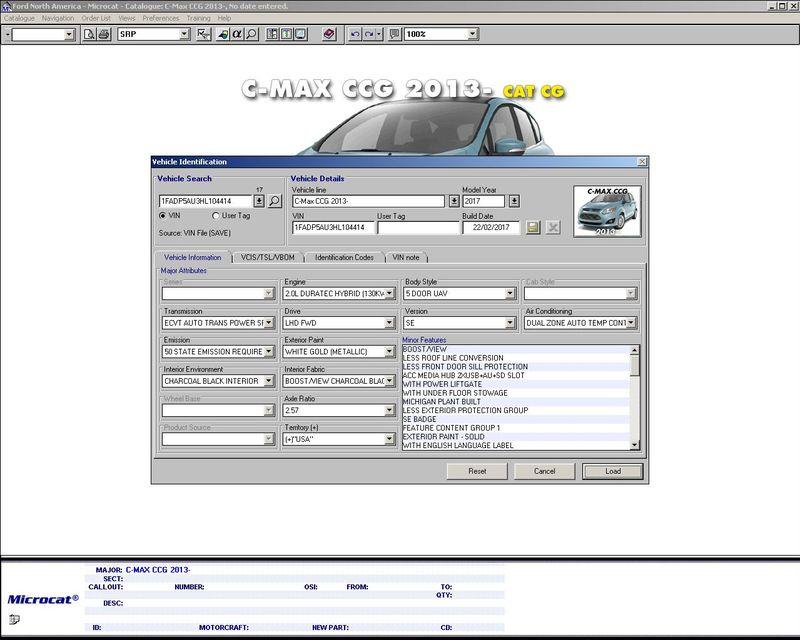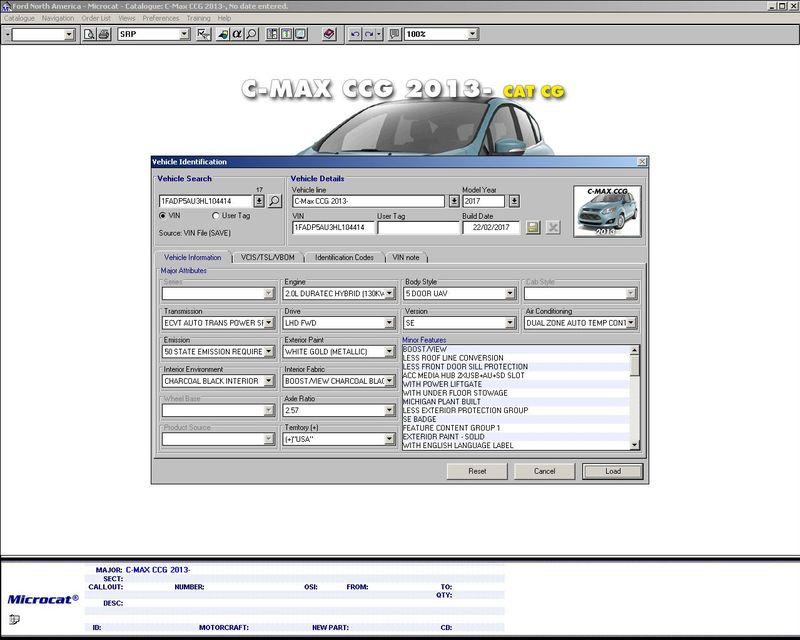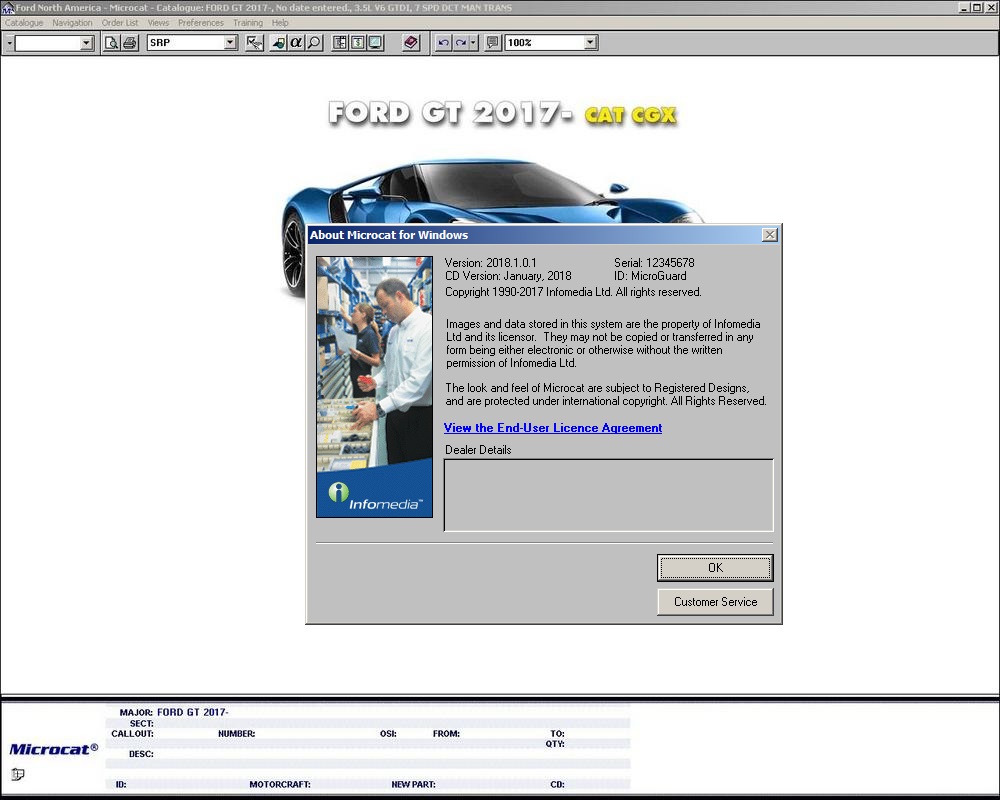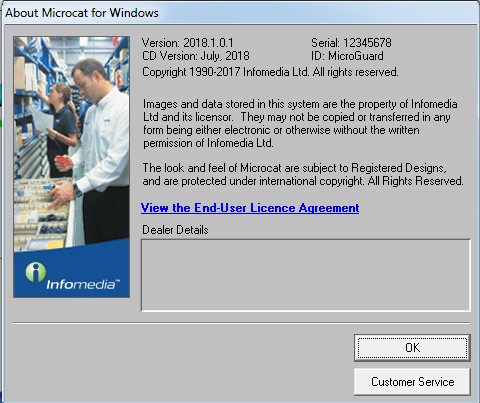 Region:

USA


Language: English
Type: Spare Parts Catalog
Developer: Microcat
OS: WinXP, Vista, Windows7
Quantity of CD: 1 DVD DL
Year: 2018
Date of update:

07/2018
Spare Parts catalog of original parts for cars, pickups, vans and light trucks Ford, released for the North American market.
There is a search and decrypting data on Vin, to search for the original part number, number, Motorcraft, and the name of details.
Ford North America Application Features:
Dealer Management System integration - enables order transfer, SOH and Customer search display
Positive VIN identification - identifies the correct vehicle and interprets the correct part
Easy to use Graphic Index - hyperlinked illustrations of major sections of vehicle to find the part fast
Color vehicle images - color images of vehicle lines makes catalog selection easy
Superior Search Features
Service Part Number
Basic Part Number
Description
Group
Motorcraft
Illustration number
Calibration number
Identification number
Parts list
Cross catalog
Built in Ford Video Clips - view Ford information from the video button on the tool bar on illustrations enable the user to select the required part in one click of the mouse
Pop up descriptions on illustrations - view part description by just placing mouse pointer over callout
Save and recall parts orders - quotations can be saved and retrieved later for ordering
OSI Search
Save VIN Feature
Alpha Index
Fast loading illustrations
Short cut keys - enabling users to find parts quicker
Exceptional operating speed - increases dealership efficiency
User notes - adds user notes to parts or sections
Manufacturer notes - displays additional information added by the VM
Parts pricing - view the latest parts pricing with easy install updates
Superior print facility - enabling users to print and fax quotes and images at the click of a mouse
Image zooming - enables users to set the illustrations to their preferred size
User preferences - users can set layout, views colours, data display options etc.
Double click to order facility - simply double click on callout to order part
Workbench - for users to build up an order, for transferring to DMS, printing for quote, or saving for confirmation
Linked illustration to data - colored callouts
Program on the selection of spare parts for cars of all brands of corporations Ford USA region. Original factory electronic part catalogue for USA models of Ford vehicles.
There is a search by chassis number also.
Models covered:
Passenger :
Bob Cat ML 1980
Capri J 1980-1986
Capri SA 1991-1994
Contour NB 1995-2000
Cougar MF 1980-1997
Cougar ZN 1999-2002
Crown Vic A 1980-2006
Crown Vic FB (GCAT) 2007-
Escort W 1981-2003
EXP C 1982-1985
Fairmont P 1980-1983
Festiva/Aspire BT 1988-1997
Fiesta X 1980
Fiesta DX 1996-
Fiesta/Fusion CBK (GCAT) 2001-
Five Hundred/Montego PG (GCAT) 2005-2007 Taurus/Sable PG (GCAT) 2008-
Focus AK 2000-2003
Focus AU (GCAT) 2004-
Focus CB4 (GCAT) 2008-
Focus/C-Max CAP (GCAT) 2006-
Freestyle PB (GCAT) 2005-2007
Fusion/Milan/Zephyr 2006 Fusion/Milan/MKZ DE (GCAT) 2007
Grand Marquis FP (GCAT) 2007-
Grand Marquis MA 1980-2006
GT (GCAT) 2005-
Ikon CV (GCAT) 1999-
Lincoln Continental DC 1982-2002
Lincoln D 1980-1981
Lincoln LS LQ (GCAT) 2000-
Lincoln Town Car DT 1982-2003
Lincoln Town Car VC (GCAT) 2004-
LN7 MC 1982-1983
LTD/Granada G 1980-1986
Lynx MW 1981-1987
Mark K 1980-1998
Marquis/Monarch MG 1980-1986
Merkur MX 1985-1989
MKS LE (GCAT) 2009-
Mondeo GE 2001-
Mustang F 1980-2000
Mustang ZE (GCAT) 2001-2004
Mustang ZF (GCAT) 2005-
Mystique NN 1995-2000
Pinto L 1980
Probe ST 1989-1997
Sable ME 1986-
Scorpio MV 1988-1989
Taurus CPH (GCAT) 2010-
Taurus E 1986-
Tempo B 1984-1994
TH!NK Neighbor LSV AV (GCAT) 2002-
Thunderbird S 1980-1997
Thunderbird SR (GCAT) 2002-2005
Topaz MB 1984-1994
Tracer MM 1987-1999
Versailles MV 1980
Zephyr MP 1980-1983
Light Trucks :
Aerostar A 1986-1997
Bronco IIB 1984-1990
Bronco U150 1980-1996
Econoline El 00 1980-1983
Econoline El 50 1980-2004
Econoline E250 1980-2004
Econoline E350 1980-2004
Econoline E4 (150/450) (GCAT) 2005-
Econoline E450 2002-2004
Econoline E550 2002-2003
Econoline ESD 1996-2001
Edge/Lincoln MKX Ql (GCAT) 2007-
Escape Hybrid M6 (GCAT) 2005-2006
Escape/Mariner Ml (GCAT) 2001-2006
Escape/Mariner/Hybrid M7 (GCAT) 2007-
Excursion LI 2000-2006
Expedition TE 1997-2002
Expedition B7 (GCAT) 2003-
Explorer (4DR)/Mountaineer U5 (GCAT) 2002-
Explorer B 1991-2001
Explorer Sport (2DR) U7 (GCAT) 2001-2004
Explorer Sport Trac UK (GCAT) 2007-
Explorer SportTrac SI (GCAT) 2001-2005
F Series F100 1980-1983
F Series F150 1980-2003
F Series F150 Heritage and SVT 2004
F Series F150/Mark LT F6 (GCAT) 2004-
F Series F250 1980-1999
F Series F250SD 1999-2004
F Series F250SD\F550SD F7 (GCAT) 2005-
F Series F350 1980-1997
F Series F350SD 1999-2004
F Series F450SD 1999-2004
F Series F53 1988-2003
F Series F550SD 1999-2004
F Series F59 1988-1994
F Series FSD 1988-1997
F53 Stripped Chassis Y3 (GCAT) 2004-
Flex P3 (GCAT) 2009-
Freestar/Monterey A4 (GCAT) 2004-
Lincoln Aviator U8 (GCAT) 2003-
Lincoln Blackwood Nl (GCAT) 2002-
Lincoln Crossover P4 (GCAT) 2010--
Mountaineer BN 1997-2001
Navigator TN 1998-2002
Navigator B5 (GCAT) 2003-
Ranger R 1983-2003
Ranger R3 (GCAT) 2004-
Taurus X P5 (GCAT) 2008-2010
Transit Connect C7 (GCAT) 2002-
Transit TT9 (GCAT) 2007-
Villager DM 1993-2002
Windstar TW 1995-2003



Contact US

for more details about how to buy this manual.