10-22-2017, 08:47 AM
KIA
GDS
2017
Update
[01.2017]
Work with the version Version : EK-03-01-0000 (KIA GDS 06.2010)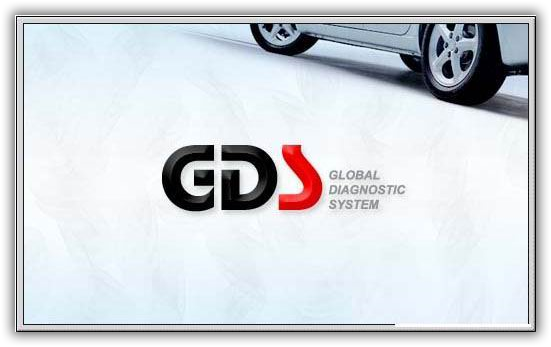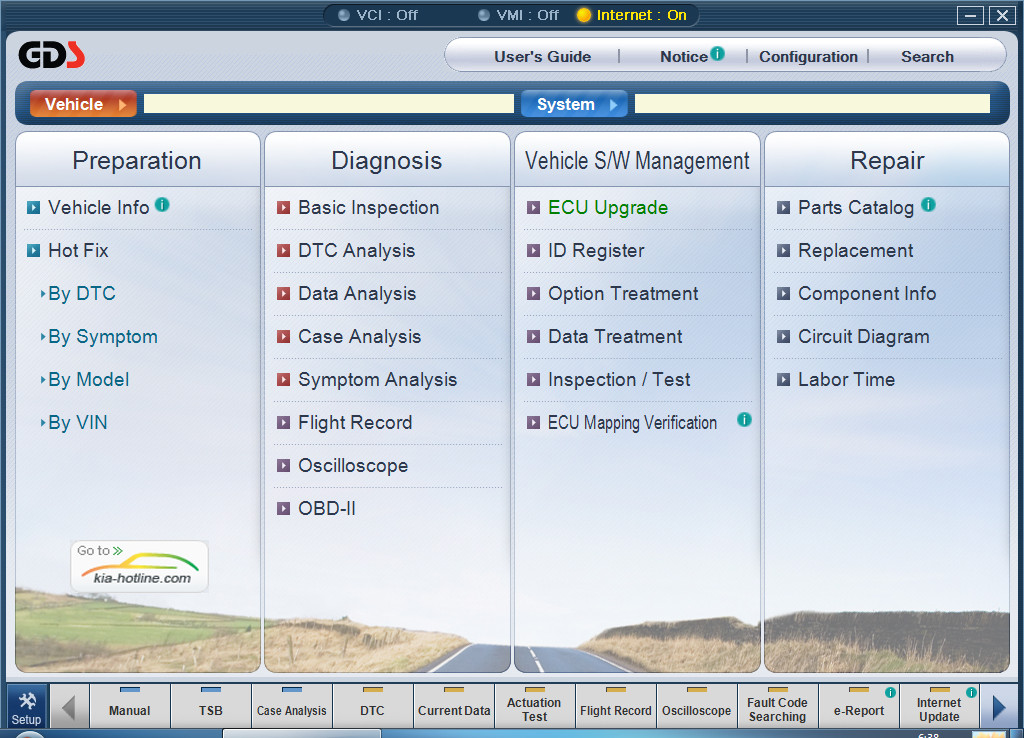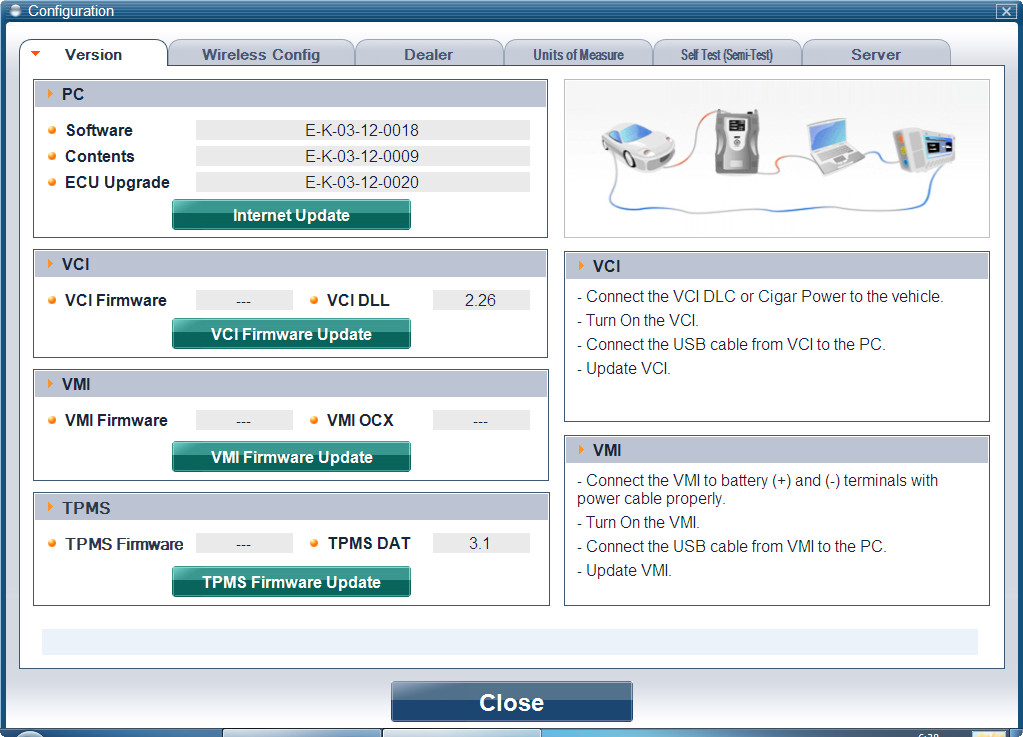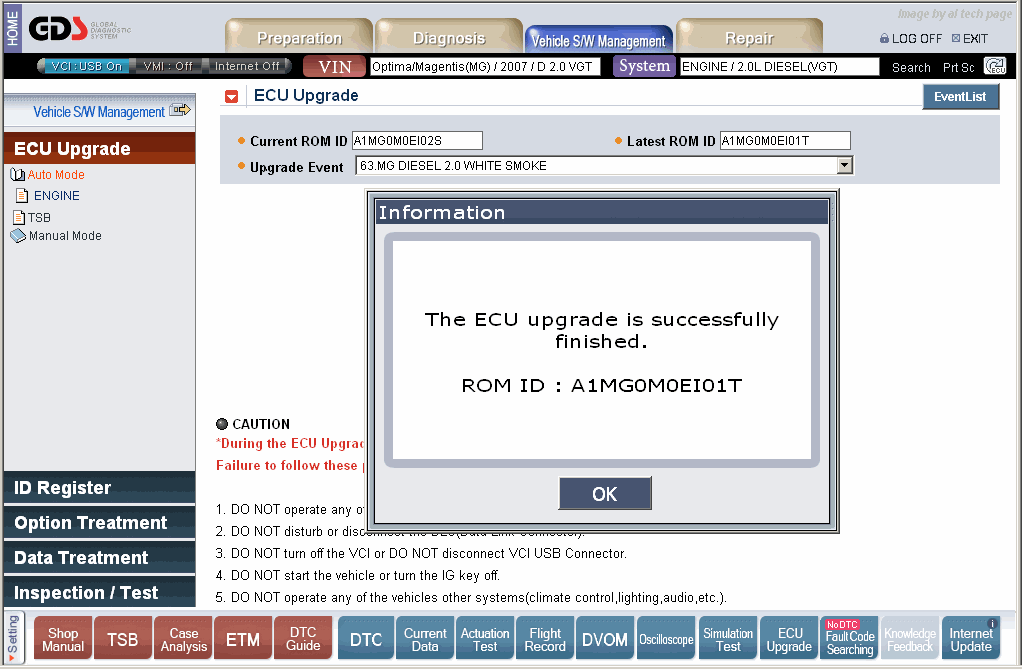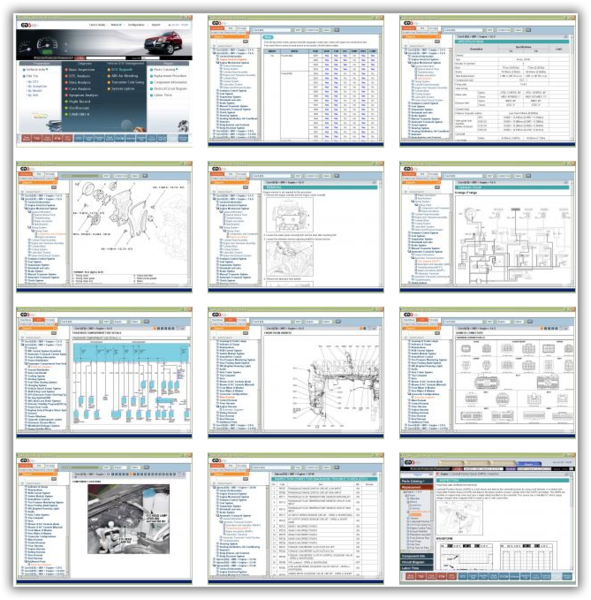 Region: All regions 
Languages: English, Spanish, Italian, Chinese, Mexican, German, French, Japanese 
OS: WinXP, Vista, Windows7,WIN8


Version: E-K-03-12-0000




Size: 30.9 GB


Quantity of CD: 5 DVDs DL
Year: 2017
Date of update: 01/2017
Work with the version Version : EK-03-01-0000 (KIA GDS 06.2010)
The Global Diagnostic System (GDS) is the only OEM diagnostic tool for Kia. It is an advanced service system that provides comprehensive coverage for all Kia vehicles including all Hybrid models. GDS provides complete diagnostics, analysis and reprogramming capabilities as well as a huge library of technical, service and repair information.
Features:
* Completely Integrated Diagnostic System with User Specific
Information & Settings
* Complete Technical Service Information
* Comprehensive & Customized Diagnostic Solution
* Guided Troubleshooting Procedures
* Mobile Data-recording Function
* Real-time Software Management
S
ervice manuals, repair manuals, shop manuals, electrical wiring diagrams, diagnostic trouble codes (DTC), body manual.
KIA GDS models list:
01. PICANTO(SA) 2008
01. PICANTO(SA) 2003
01. PICANTO(SA) 2004
01. PICANTO(SA) 2005
01. PICANTO(SA) 2006
01. PICANTO(SA) 2007
02. RIO(JB) 2005
02. RIO(JB) 2006
02. RIO(JB) 2007
02. RIO(JB) 2008
03. CERATO(LD) 2009
03. CERATO(LD) 2003
03. CERATO(LD) 2004
03. CERATO(LD) 2005
03. CERATO(LD) 2006
03. CERATO(LD) 2007
03. CERATO(LD) 2008
04. Cee(ED) 2006
04. Cee(ED) 2008
04. Cee(ED) 2007
04. Cee(ED) 2009
05. Optima/Magentis(MG) 2007
05. Optima/Magentis(MG) 2008
05. Optima/Magentis(MG) 2006
05. Optima/Magentis(MG) 2009
06. CARENS(UN) 2009
06. CARENS(UN) 2007
06. CARENS(UN) 2008
07. SPORTAGE(KM) 2005
07. SPORTAGE(KM) 2006
07. SPORTAGE(KM) 2007
07. SPORTAGE(KM) 2008
07. SPORTAGE(KM) 2009
08. SORENTO(BL) 2003
08. SORENTO(BL) 2004
08. SORENTO(BL) 2005
08. SORENTO(BL) 2006
08. SORENTO(BL) 2007
08. SORENTO(BL) 2008
08. SORENTO(BL) 2009
09. MOHAVE/BORREGO(HM) 2009
10. CARNIVAL/SEDONA(VQ) 2008
10. CARNIVAL/SEDONA(VQ) 2007
10. CARNIVAL/SEDONA(VQ) 2006
10. CARNIVAL/SEDONA(VQ) 2009
11. OPIRUS(GH) 2004
11. OPIRUS(GH) 2005
11. OPIRUS(GH) 2006
11. OPIRUS(GH) 2007
11. OPIRUS(GH) 2008
11. OPIRUS(GH) 2009
12. K2500/K2700/K3000/K3000S(PU) 2008
12. K2500/K2700/K3000/K3000S(PU) 2007
12. K2500/K2700/K3000/K3000S(PU) 2006
12. K2500/K2700/K3000/K3000S(PU) 2005
13. Overhaul-A4CF0 2008
14. Overhaul-A4CF1 2007
15. Overhaul-A4CF2 2007
16. Overhaul-A5GF1 2006
17. Overhaul-A5HF1 2005
18. Overhaul-A5SR2 2008
19. Overhaul-M5CF1 2005
20. Overhaul-M5CF2 2005
21. Overhaul-M5CF3 2007
22. Overhaul-M5GF2 2006
23. Overhaul-M5HF2 2006
24. Overhaul-M6GF2 2006