05-18-2018, 03:31 PM
Mazda 3
Service & Repair Manuals
[2007]
Service & Repair Manuals for Mazda 3 Cars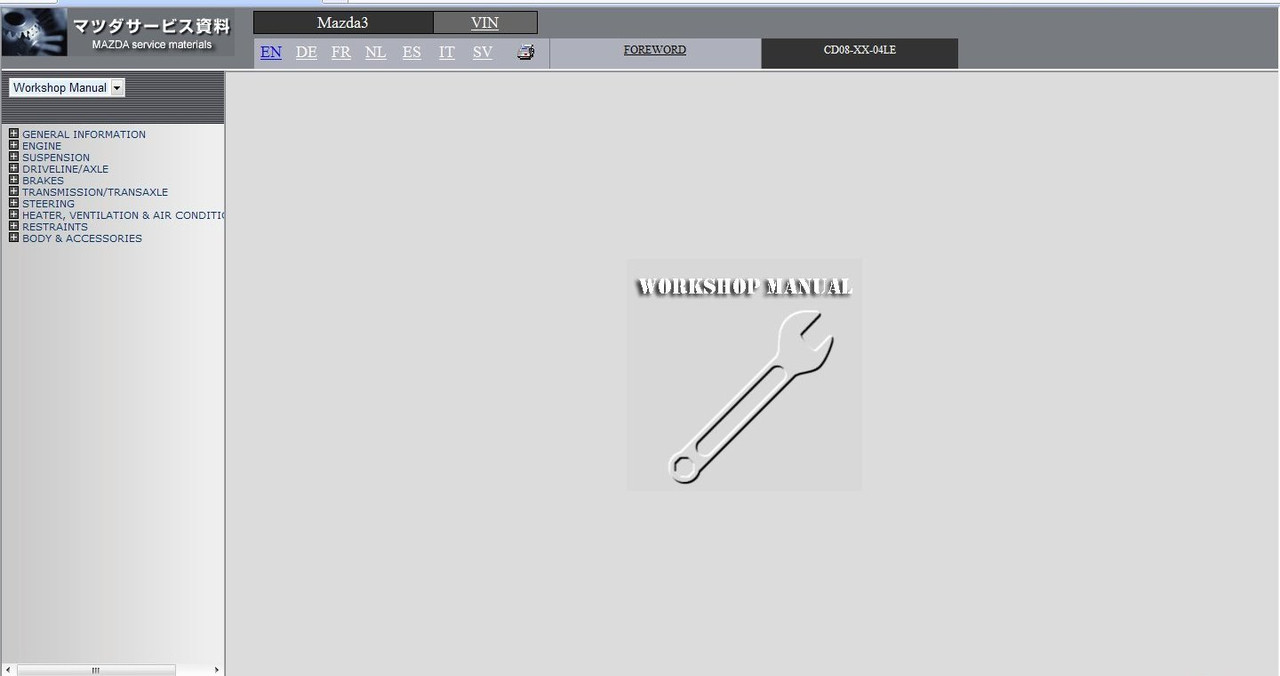 Region: All Regions
Languages:English
Type:  Service & Repair Manuals
OS: Windows 7 32 bit, Windows 7 64 bit, Windows 8/8.1 32 bit, Windows 8/8.1 64 bit, Windows 10 32 bit, Windows 10 64 bit
Size: 616 MB
Year: 2007
The program Mazda Mazda 3 contains a detailed and complete description of repair and diagnostics of all units of cars of Mazda.
It contains the moments of puffs, the process of assembling and disassembling the engine, the body dimensions for drawing the body, the detailed repair of automatic transmission and MKP, clutch repair, steering, air conditioning, all electrical devices and control units, painting, tools, as well as other information. Body dimensions and tools.
There are no electrical circuits.



Contact US

for more details about how to buy this manual.