08-04-2017, 07:59 PM
NISSAN Forklift
Service Manual
[02.2010]
Service manuals for Nissan Forklift .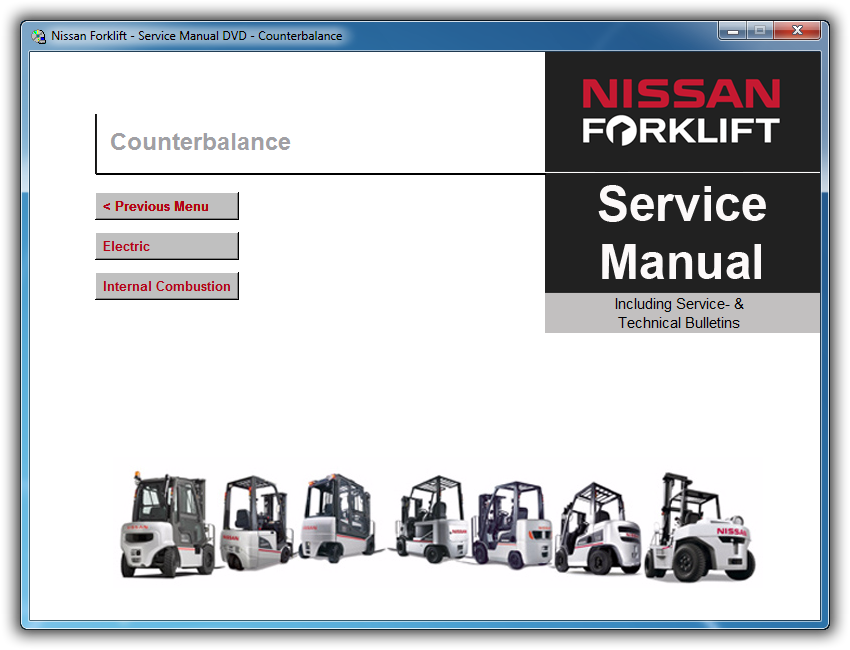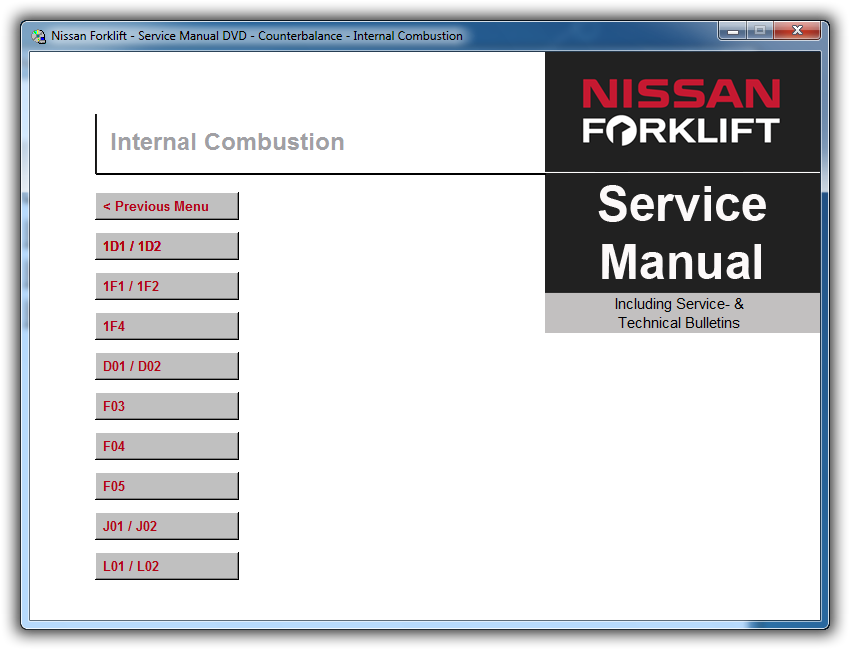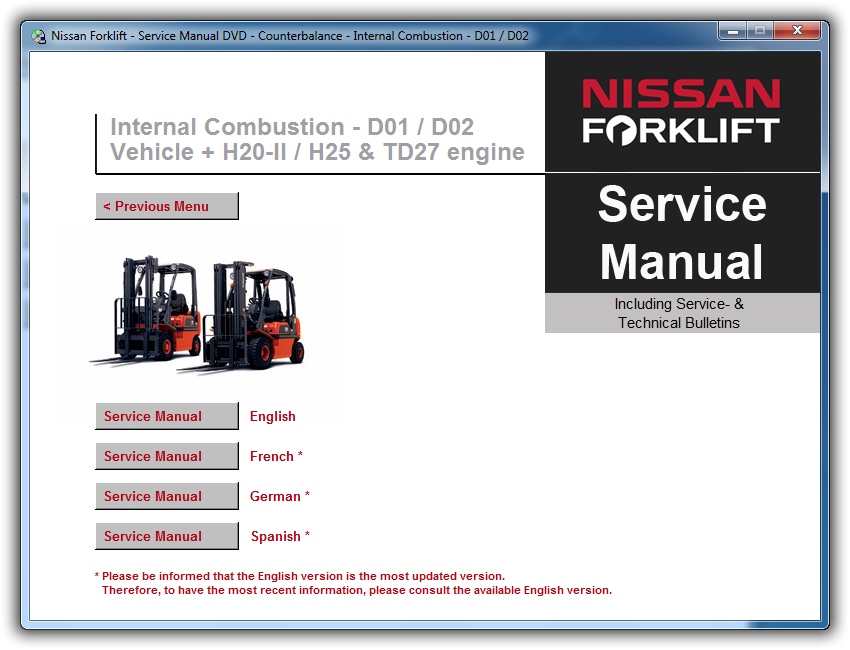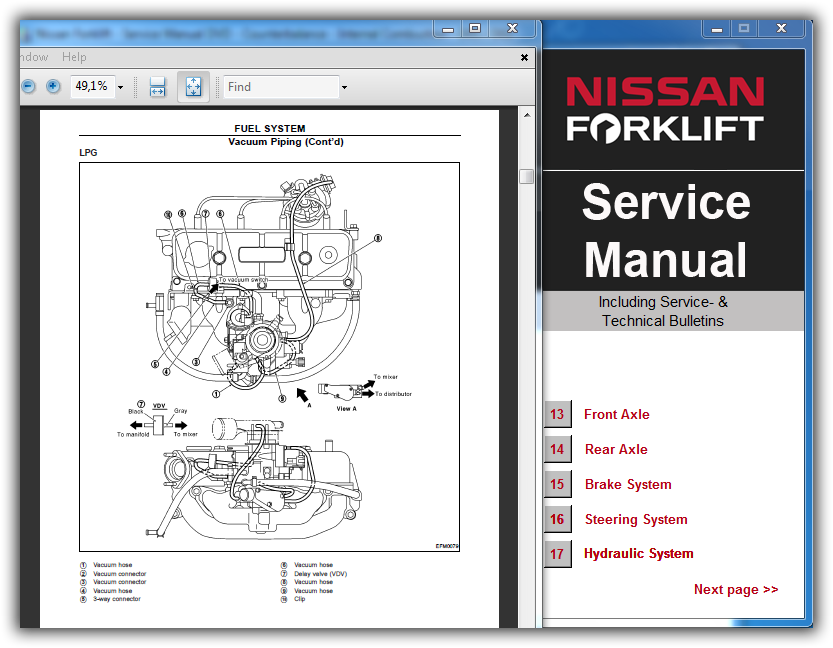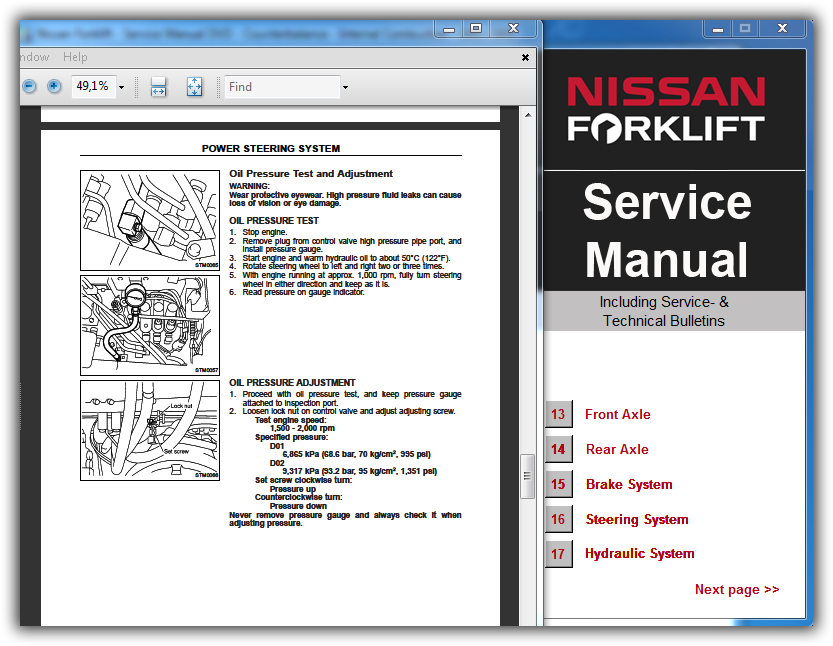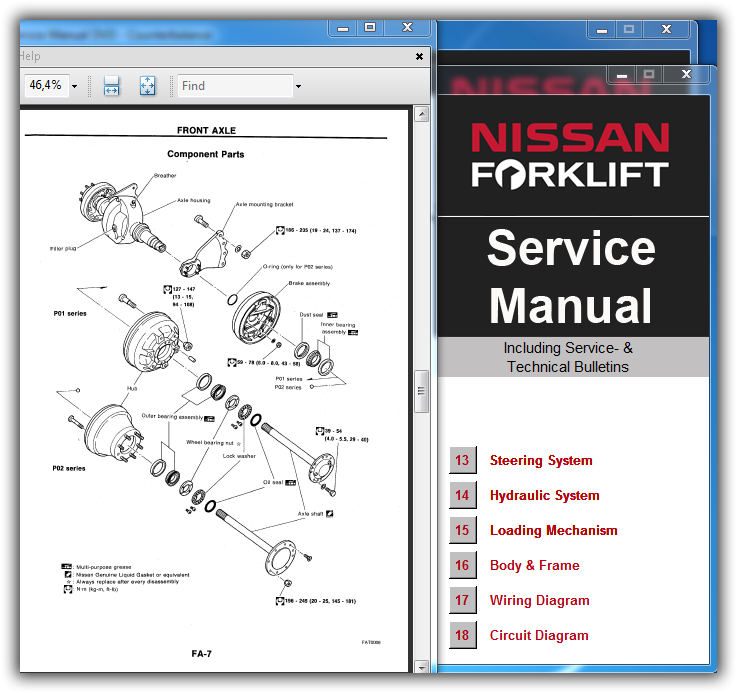 NISSAN FORKLIFT
repair manual is manual service and spare parts directories are endorsed by modern technologies and qualified hard-working experts for
fork lift, Heavy Truck, and Heavy Machinery
. It also sells special spare parts directories, repair books, EPC for manufacture tools, manual repair, tools dealers, motor manuals, electric special shop manuals, EPC reparation dealer overhaul manuals. 
Service manuals for Nissan Counterbalance models:
Electric - 1B1 / 1B2
Electric - 1N1
Electric - 1Q2
Electric - N01
Electric - P01 / P02
Electric - Q02
Internal Combustion - 1D1 / 1D2
Internal Combustion - 1F1 / 1F2
Internal Combustion - 1F4
Internal Combustion - D01 / D02
Internal Combustion - F03
Internal Combustion - F04
Internal Combustion - F05
Internal Combustion - J01 / J02
Internal Combustion - L01 / L02 
Service manuals for Nissan Warehouse models:
A-frame - ALL
A-frame - AJN / ASN / ATF
O-frame - OPC / OPS
O-frame - OPM / OPH
P-frame - PLP
P-frame - PLL / PSD / PSL
P-frame - PPF / PPL / PPC / PPD
P-frame - PS / PSH
T-frame - TS
U-frame - URF
U-frame - UNS / UHS
U-frame - USS
U-frame - UFS
X-frame - XLL
X-frame - XJN / XSN / XTF