08-08-2017, 10:33 AM
VOLVO
Matris
v2.0.1.0
[02.2014]
Diagnostic software for VOLVO Construction Equipment's.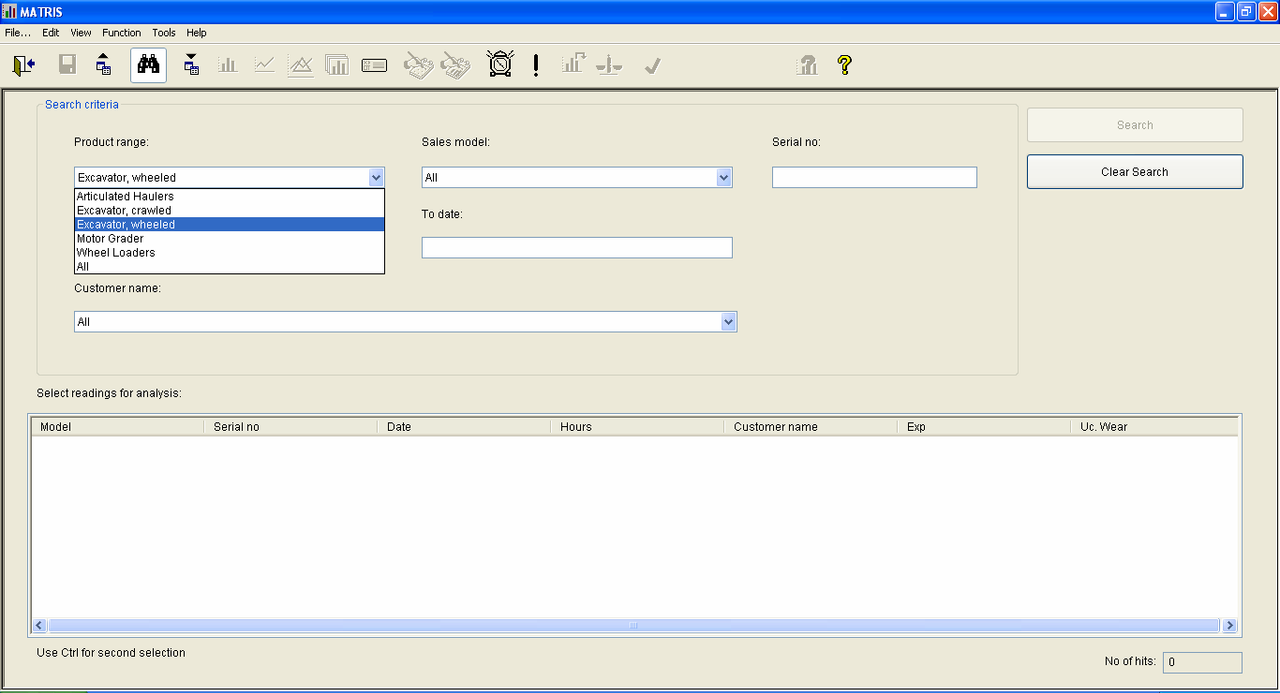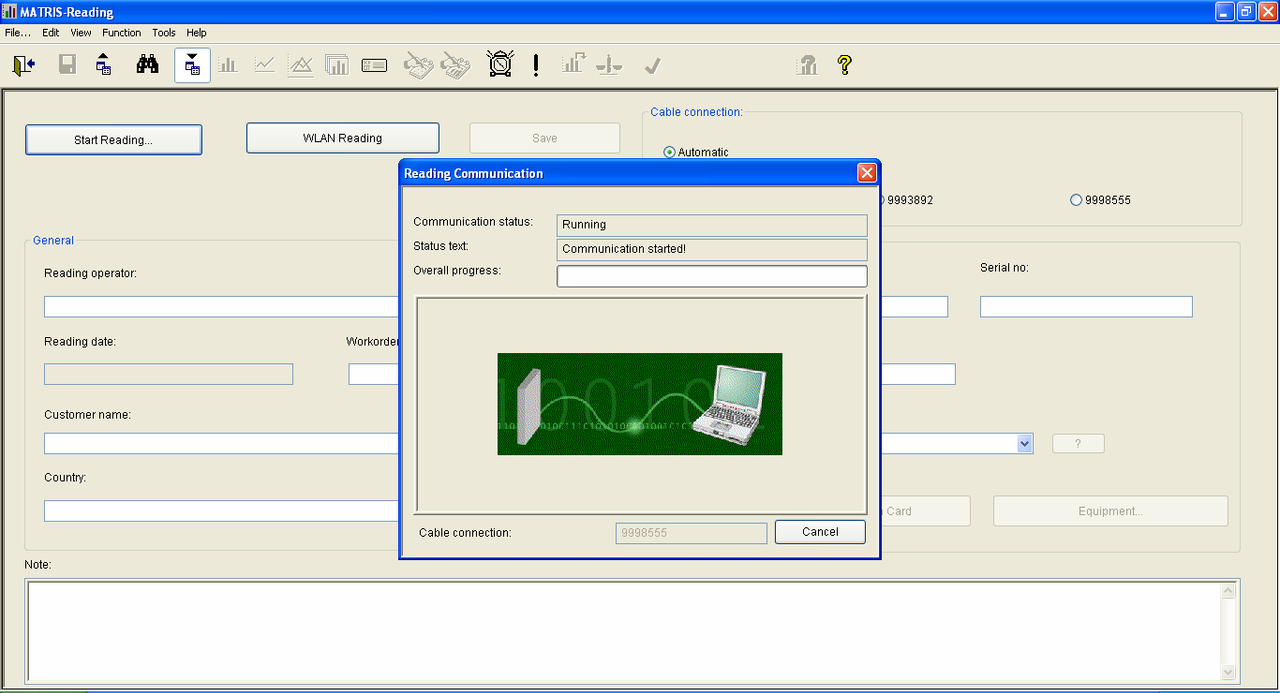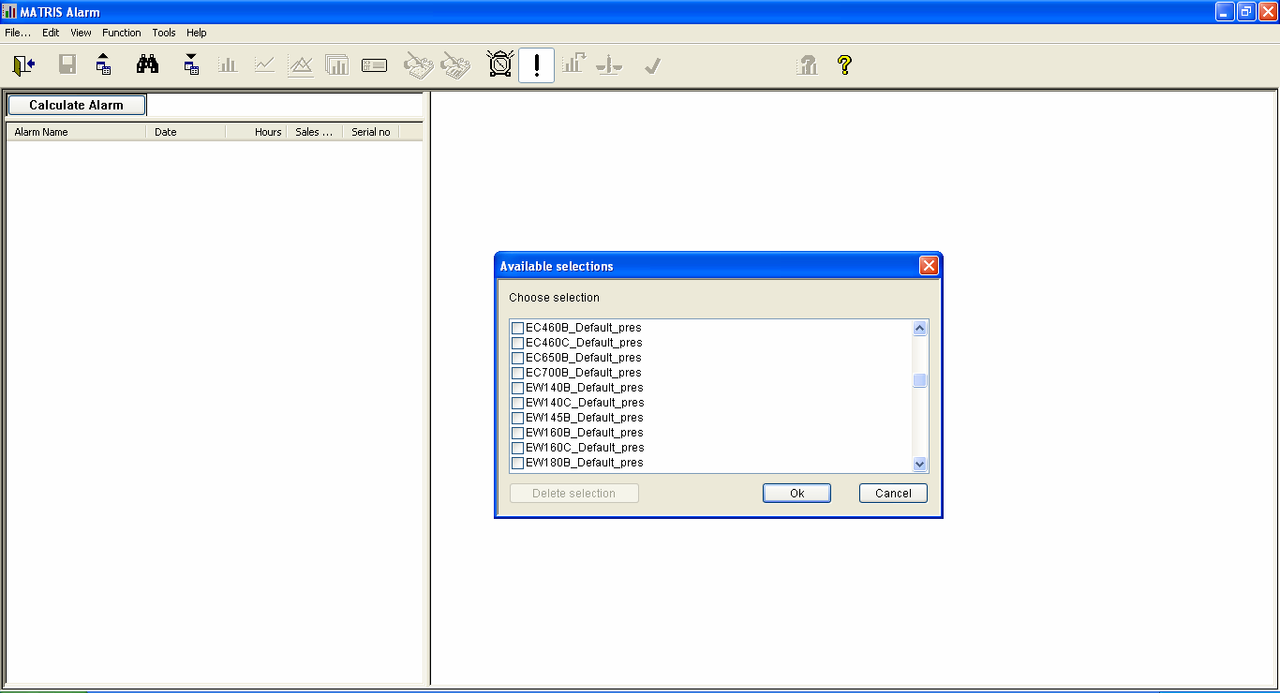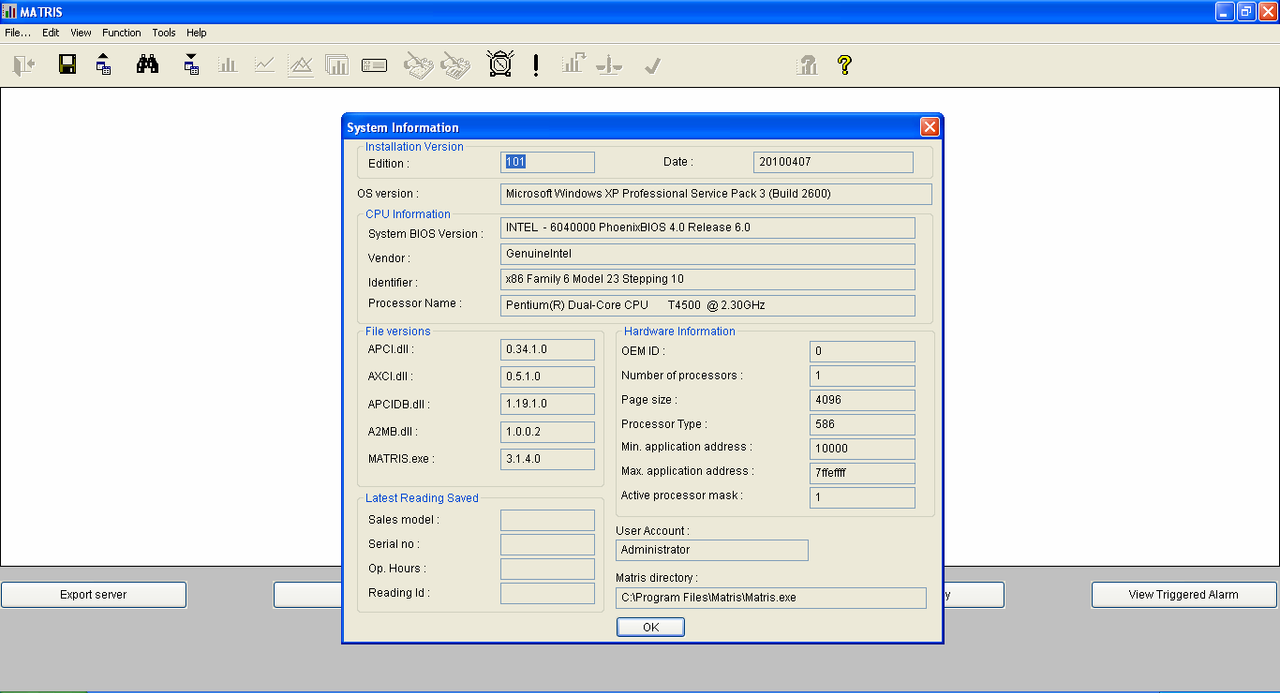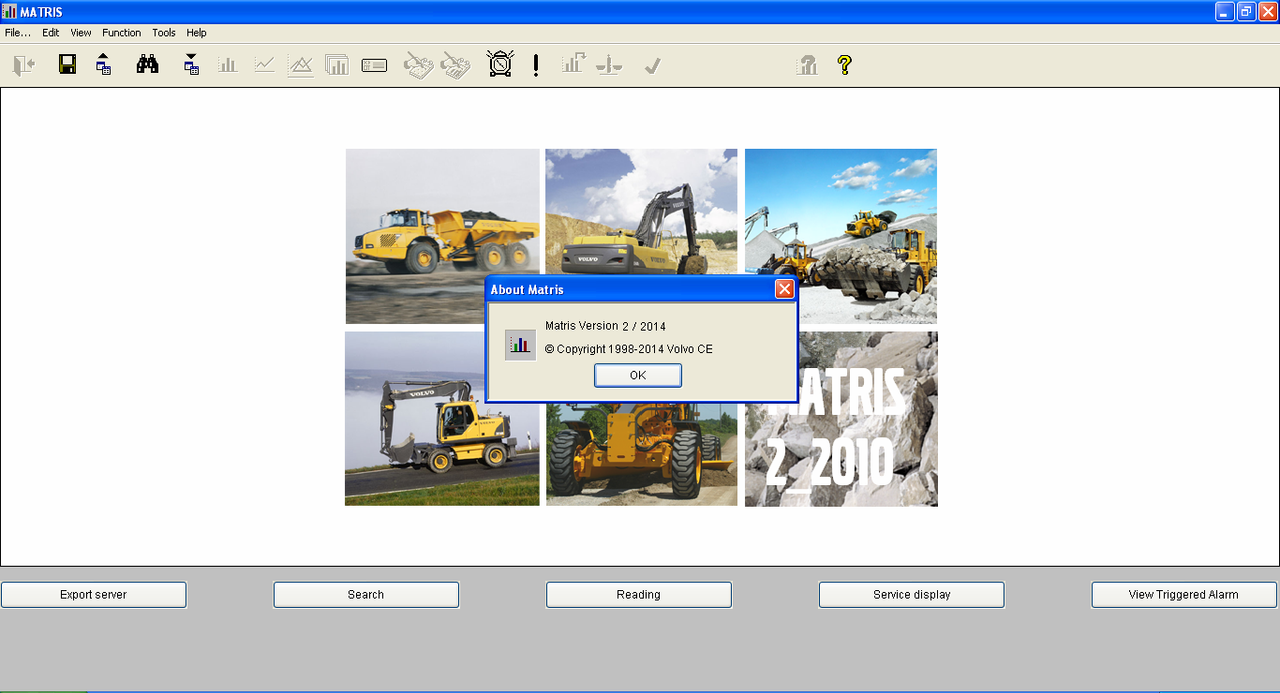 Region: All regions 
Languages: English, Hungarian, Dutch, Danish, Spanish, Italian, Mexican, German, Norwegian, Turkish, French, Czech, Swedish 
Type: Diagnostic software
OS:WinXP, Vista, Windows7,WIN8
Quantity of CD: 1 CD 
Year: 2014
Date of update: 02/2014 
The purpose of
VOLVO MATRIS
- to collect technical information about
VOLVO Construction Equipment's
products in use and present the information to the operator. 
The information is collected and stored in the ECUs (processor) of a machine during the lifecycle of the machine. The process of collecting information is called reading.
The processing of the information into compiled presentation material in the PC gives a comprehensive understanding about the usage and the quality of the machines. 
A reading can be handled in the functions of the MATRIS application.
VOLVO MATRIS require Windows XP Professional Service Pack 2, Windows Vista Service Pack 1 (administrator privileges) or Windows 7 32bit.
Important information for users of the USB cable 88890020:

For those who run both TechTool and MATRIS required firmware is 1.16.2.3 (Updated via TechTool)

For those who only use MATRIS required firmware in the interface is at least 1.12.0.0 or newer. The firmware can be updated with VCADS Pro or if you are using the 88890020 cable and don't have access to VCADS Pro please use the Admin 0020 application delivered on the CD. When installing MATRIS, choose to install the Admin 0020 also. If you have trouble using it please contact VCE Software Support.

MATRIS 2_2010 is delivered with a network update feature. It is strongly recommended to use Network Update to download and install MATRIS update packages regularly (instructions below in this document).